The results are in!
No Mercy-Mania is in the history books. As the wrestling world expresses their rage over Enzo Amore attaining his first WWE gold and ponders the future of John Cena, Justin Lloyd of Pittsburgh, PA is celebrating his Pick 'Em victory! The man who goes by @king_2point0 on Twitter absolutely crushed it with his No Mercy picks. Stefen Djordjevic would be proud as Justin had all the right moves when making his picks. Ending the evening with 271 points, Justin nabs his first Pick 'Em victory since the 2014 Royal Rumble. Congrats!
Not far off was the Mayor of NYC James McKenna who put forth an impressive Pick 'Em performance with 266 points. James racked up some MVP points and looks to nab the top spot in the Hell in a Cell Pick 'Em. Catch James on Twitter @chillhartman.
AK Singh, no relation to The Bollywood Boyz, takes the 3rd spot with 256 big ones. A formidable Pick 'Em foe, AK is also gunning for the WrestleRumble.com MVP award, watch out! Drew VanJura tallied up 243 points, Milo Radivojac lands on the 233 runway and Alonso Fraden didn't miss a beat with 231 points to finish in 4th, 5th and 6th place. Great picks, fellas!
Everybody's favorite clown to hurl obscenities towards, Frank The Clown, was on his A game with his picks as he finished in 7th place with a cool 228 points. Check Frank out on Twitter @FrankWWEClown. Laffie Green, Liz McDaniel and Kyle Kohanski round out the top 10, all with 227 points. Thank you to everyone who participated in the No Mercy Pick 'Em! We will be back soon with the announcement of our Hell in a Cell prize list, stay tuned!
Top Scores:
Justin Lloyd 271
James McKenna 266
AK Singh 256
Drew VanJura 243
Milo Radivojac 233
Alonso Fraden 231
Frank The Clown 228
Laffie Gren 227
Liz McDaniel 227
Kyle Kohanski 227
Hayley Murrell 226
Jayden Holman 226
Jared Coop 225
Kevin Fort 222
Ryan Satin 221
Stephen Jensen 217
John DeLaat III 216
Jamareo Phillips 216
Joshua Stephens 215
Cody Hogan 213
Kevin Silva 212
Jonathan Hayes 212
Scott Gotta 211
Fred Jasper 211
Lenard Evans 211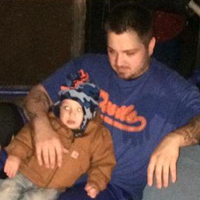 Justin Lloyd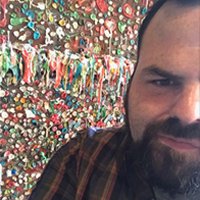 James McKenna
Drew VanJura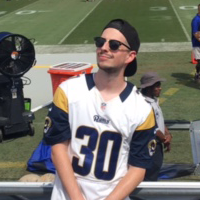 Frank The Clown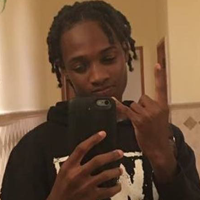 Laffie Green